Bright Blonde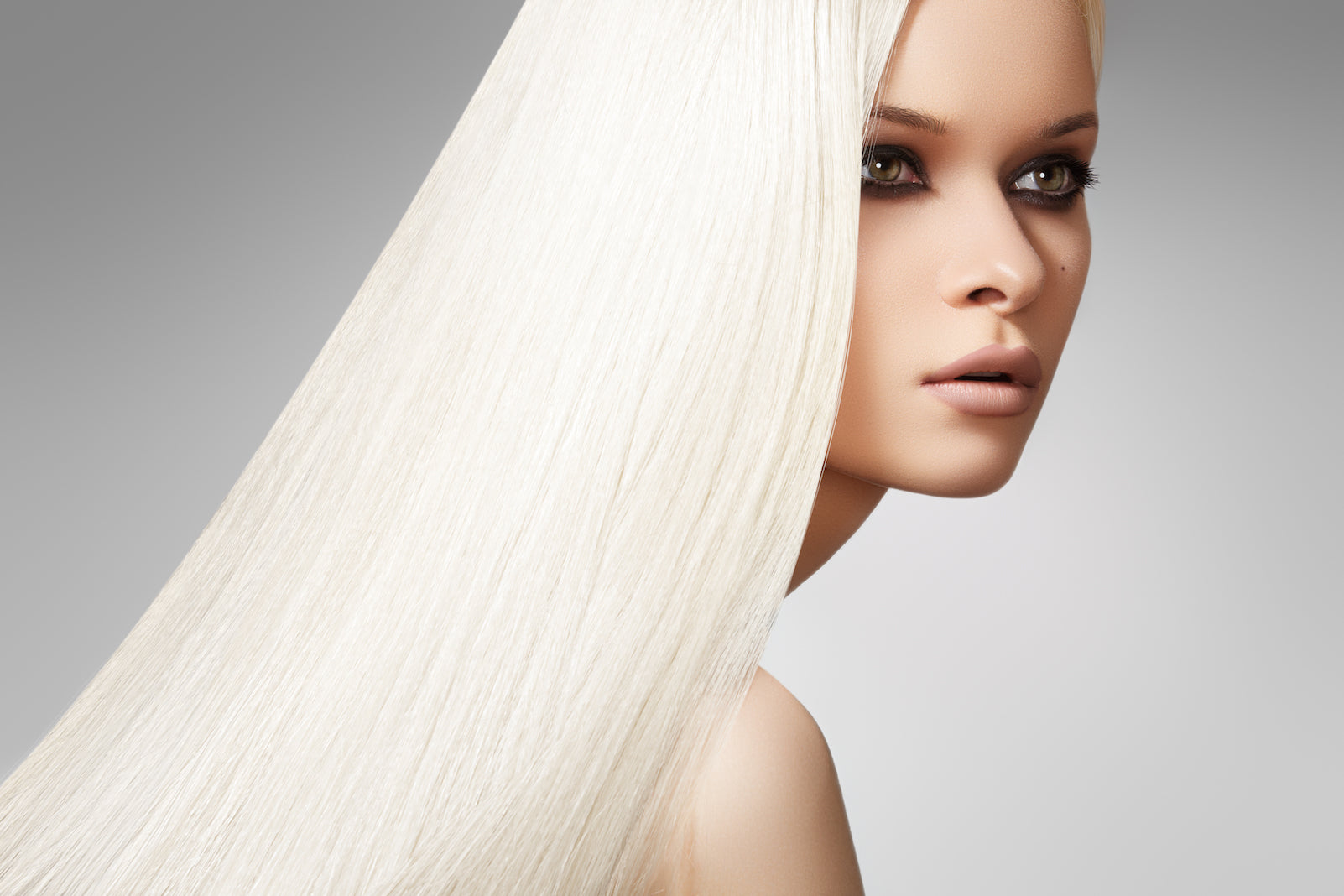 Wanting beautifully bright blonde hair at home? It's easier than you think! Check out our 4-step Bright Blonde hair guide:
Step 1. BLONDE ANGEL WASH: Cleanse hair using Kevin Murphy's fabulous colour-enhancing shampoo. Leave on for 1-3 minutes. Repeat if necessary.
Step 2. PLATINUM BLONDE: Squeeze excess water from your hair or lightly towel dry. Apply a small amount to the palm of hands, then spread through your hair and comb. Leave on for 3 minutes. Rinse from your hair.
Step 3. OLAPLEX NO 6: Apply small amount of Olaplex No. 6 Bond Smoother to the palms of your hand. Spread around your hands, then apply to the middle and ends of your hair first, working up to the top. Comb through to ensure that all your hair is covered.
Step 4. SHIMMER ME BLONDE: Gently shake the bottle to create the beautiful glitter whirl. Hold your arm approximately 30cm from your head. Gently spray 2-3 pumps and wait for that shine and light reflective glow to set in.
Mentioned in this article
Follow these simple steps by one of our top session stylists Sarina Lo Giudice. Creating the perfect textured pony tail has never been so easy.