How To Style Men's Hair Into A Slick Back Textured Look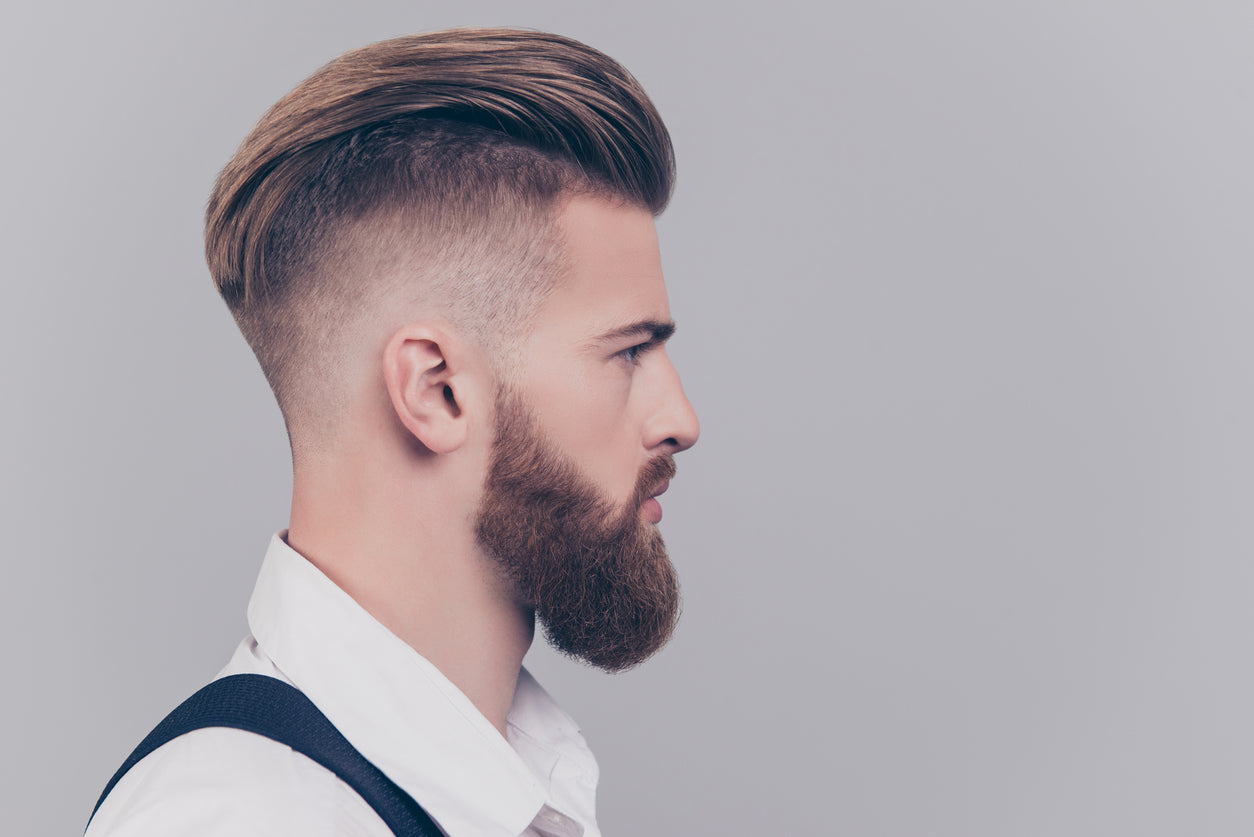 My name is Lydia Henderson, I am a member of the creative team at Rosser. I would like to give you a simple easy step by step guide to creating this look on your hair at home. Hope you enjoy it.  
Step 1
Cleanse your hair first in the 'Kevin Murphy Maxi Wash' .
This is a fantastic detox wash for removing any build up including products and wax. 
Step 2
Take a pea sized amount of the 'Kevin Murphy Hair Resort Lotion' , rubbing it into the palms of your hands first and then pulling through your hair evenly. This will create a matte sea salt type feel, giving the hold and perfect base needed to form the foundations.
Step 3
Take your 'GHD Helios Hairdryer' with the nozzle in place. You will then finger dry your hair going backwards away from the face.  This will create the volume needed whilst using your fingers and smooth the cuticle to give the that tamed sleek look. 
Step 4
To finish off your style we are going to start with a pea sized amount of the 'Kevin Murphy Rough Rider' really rubbing the wax vigorously between the palms of your hands to ensure an even spread. Working this through your style gently using your finger tips. 
Finally you will then gently spritz 'Kevin Murphy Session Spray' this is a firm spray so it is important that you only spray a small amount and spraying it from at least 30cm away from your head. This stops you getting a wet and crispy look whilst giving the perfect hold. 
Mentioned in this article
Follow these simple steps by one of our top session stylists Sarina Lo Giudice. Creating the perfect textured pony tail has never been so easy. 
Creating short textured looks is one of my favourites at the salon. I have put together the article with easy tips to create this look yourself at home. Using a combination of brandssxch as Kevin Murphy and Olaplex.  I hope you enjoy it, Love Mandy Delaney senior session stylist at Rosser.