Amp Up The Volume In Your Short Hair Style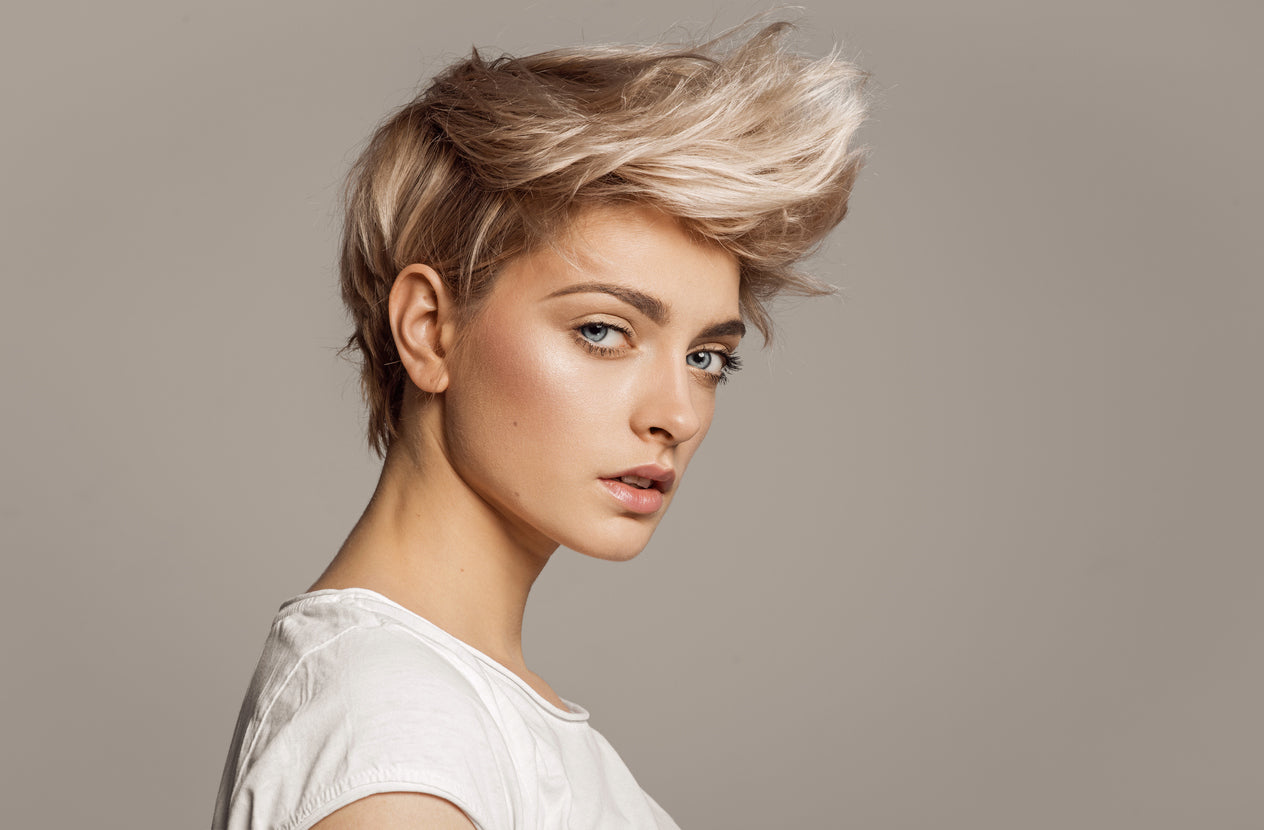 Creating short textured looks is one of my favourites at the salon. I have put together the article with easy tips to create this look yourself at home. Hope you enjoy it, Love Mandy Delaney senior session stylist at Rosser. 
Step 1
On clean damp hair a pea sized amount of 'Olaplex No. 6' is going to be applied. This gives you everything you need to treat and protect your hair.
Directly over the top of the olaplex we will be applying 'Kevin Murphy Body Builder' This is a volumising foam, shake the bottle before use. Section hair and spray directly into root area. Give a massage to ensure it is evenly distributed. 
Step 2
Take your 'GHD Helios Hair Dryer' with the nozzle attached and rough dry your hair with your head held upside down. This will create maximum lift through the root areas. 
Step 3
Taking your 'GHD Rise Hot Brush' you will begin to style. The back and side areas brushing smooth and into the head to create smooth finish . Your crown area sitting your rise brush underneath like you would do with a roller, hold for few seconds then release. Finally along your top sections you will be rolling the brush away from your face area, this will give you the flick/quiff look. 
Step 4
Finally to finish you will be adding the 'Kevin Murphy Touchable' this spray wax is perfect for creating texture and easy application. Holding your hand approx 30cm from your head and doing short sharp bursts of the wax through your hair. Lifting the front area whilst misting the wax. 
Mentioned in this article
Follow these easy steps by Lydia Henderson, helping to create the perfect slick back textured men's hair style. Hope you enjoy it.
A few simple steps by Stacey, designed to help you to create this beautiful textured, lived in bob hair style at home. Products and tools chosen especially for you.