Smooth, Soft Waves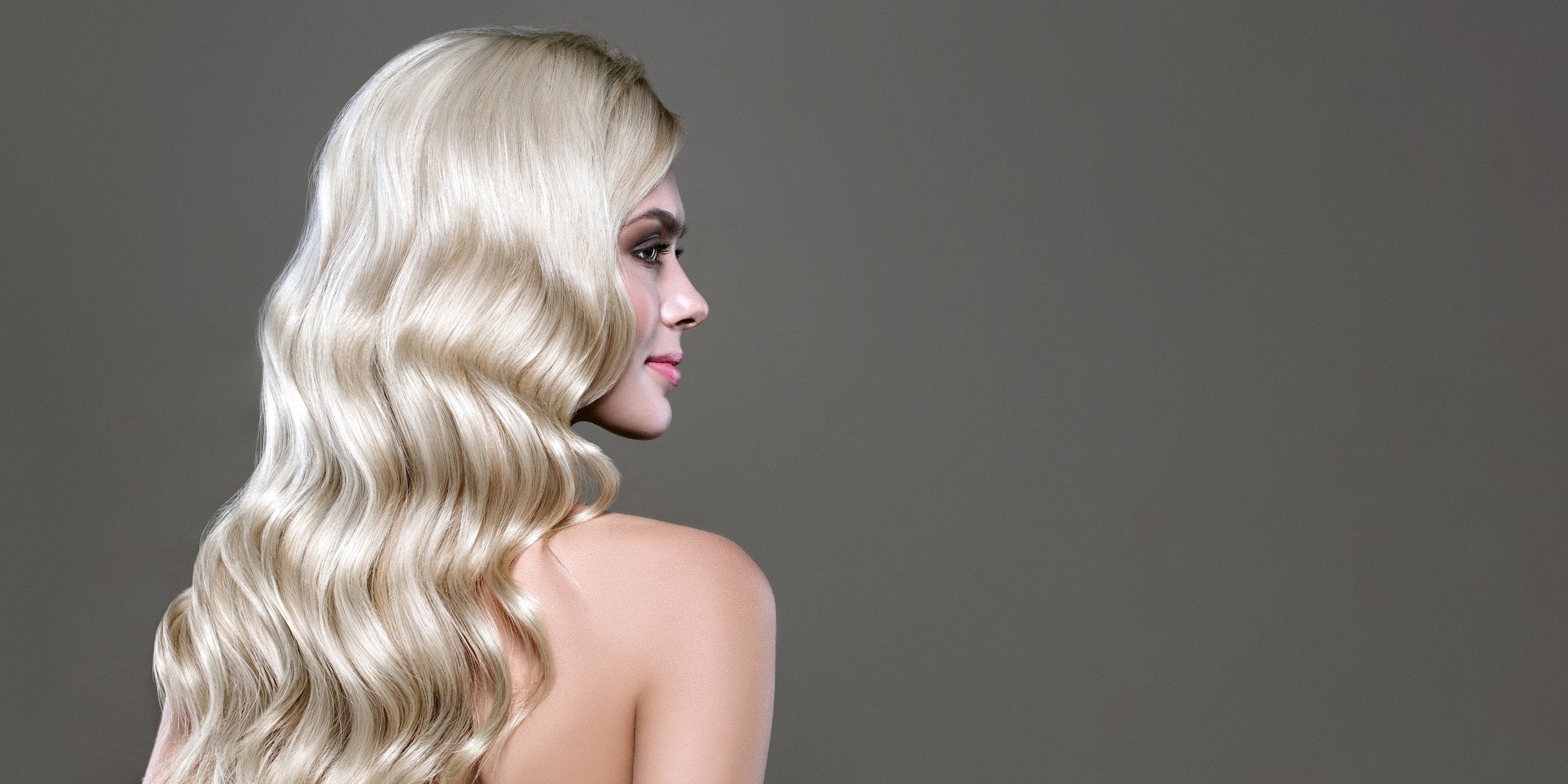 Get the smoothest, softest waves with this expert guide from Sarina at Rosser Hairdressing:
Method
1. First, apply your Kevin Murphy Body Builder mousse.
2. Spray directly onto the root area, section by section.
3. Next, apply your Kevin Murphy Anti-Gravity Spray to the middle and ends of your hair. Comb through to make sure product is spread evenly.
4. Once you've applied these products, use your wide Balmain Golden Styling Comb to start putting your waves into place, combing through one section at a time.
5. Complete your look with your Kevin Murphy Session Spray Flex, which will give your locks a light, flexible hold. Mist it through the mid lengths to the ends.
Products for Smooth, Soft Waves
Body Builder: This is a product that you can layer onto the hair to create smooth, big shapes. As well as being weightless and moisturising, a big benefit of mousse is that it makes the tiny spaces between the hairs greater - essentially making the hair thicker and fuller. Body Builder can be used to define waves on just about any hair length, type or texture. It really is amazing!
Anti Gravity Spray: This lightweight, non-aerosol hair spray is oil-free but still has the ability to add beautiful shine to the hair. It will hold your style in place all day and night, you can use it on both wet AND dry hair. 
Session Spray Flex: This is the perfect spray if you're wanting a flexible, workable hold without the crunch. It's made from a lightweight formula that never gets flaky, and is amazing for everyday use as you don't get a build up on the hair.
Balmain Styling Comb: A fantastic comb that's designed to retain texture and movement, while still making sure that everything's under control. It neatens your style and helps to tame flyaways and control frizz. For best results or to control an unruly style, use after styling on dry hair.
Mentioned in this article
For lovely tousled waves, Mandy at Rosser Hairdressing talks us through her expert hair guide.
Achieve gorgeously textured waves with this 4-step hair guide from Stacey at Rosser Hairdressing. Features luxury hair products from one of our favourite brands, KEVIN.MURPHY.