Vanilla Blonde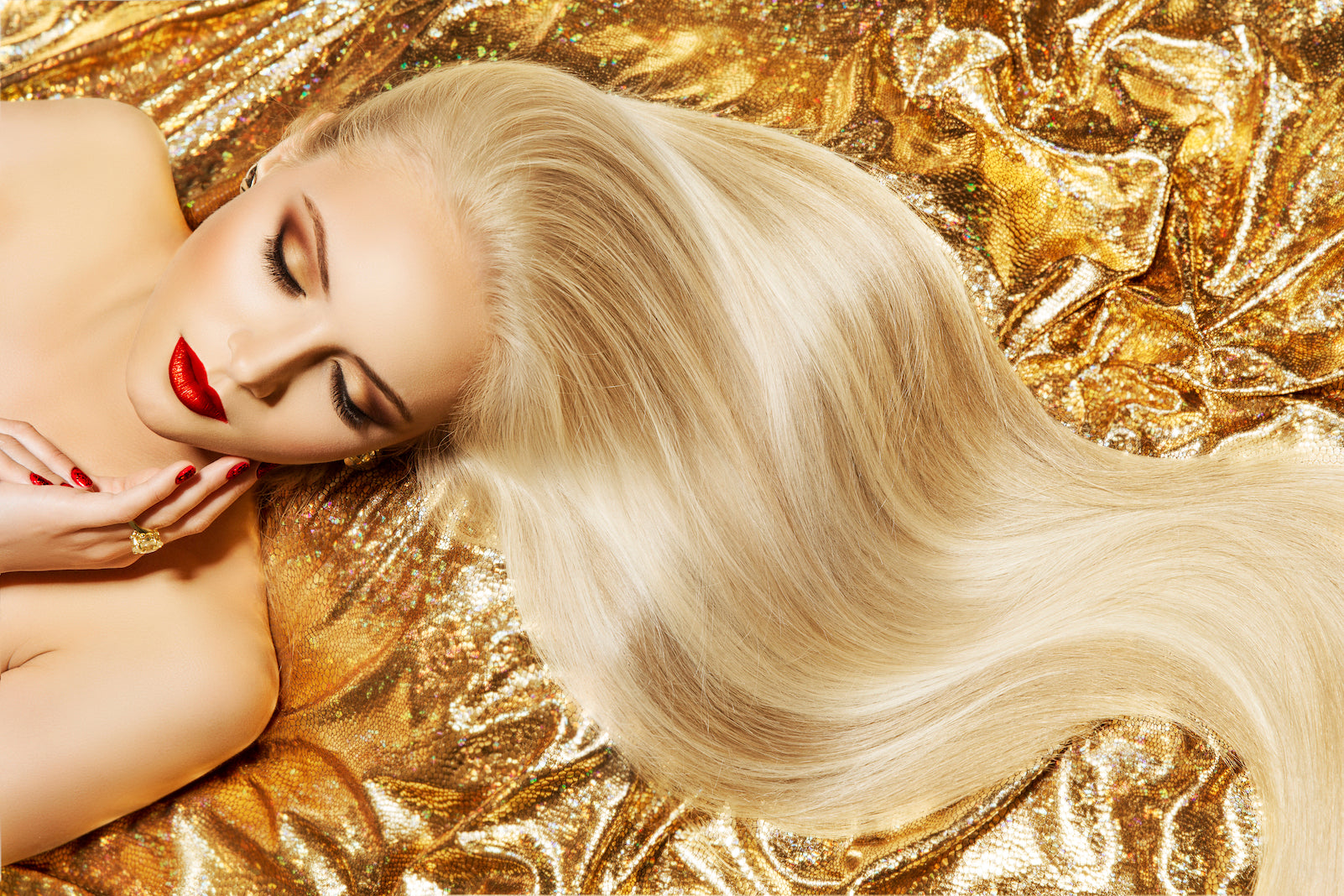 Achieve that perfect vanilla blonde look with our specialist guide from Mandy at Rosser Hairdressing. Features some of her favourite KEVIN.MURPHY products for blonde hair.
STEP 1. ANGEL WASH: Cleanse your hair using this strengthening and nourishing Kevin Murphy wash. At Rosser Hairdressing, we often do two cleanses for better results.
STEP 2. SUGARED ANGEL: Gently towel dry your hair. Apply this Kevin Murphy shine treatment through your tresses and comb to ensure an even coverage. Wait 3-5 minutes before rinsing thoroughly. Use as often as desired to create luminous vanilla, beige and toffee tones.
STEP 3. SHIMMER SHINE: Give the bottle a shake before use to distribute the shimmer. Spray into damp, towel-dried hair, or directly onto dry hair. Depending on whether or not you have natural curls, leave hair to dry naturally or style as required. Packed with vitamins, this leave-in treatment protects your locks and leaves it glistening!
Mentioned in this article